London Business School proudly hosts the 16th Global MBA Trophy
a sailing race amongst alumni and students of the world's top business schools
in Microlimano, Piraeus, Greece
with two days of races & networking events on
30th and 31st October, 2020
Welcome to the Global MBA Trophy
a sailing race amongst alumni and students of the world's top Business Schools
This is a high profile, international sailing event that brings together accomplished business men and women from across the world – alumni of the world's best business schools, who come together to sail in the name of their School
An opportunity to effectively exercise the skills of high achieving MBAs: Planning and decision making, leadership, teamwork, endurance, effective communication, crisis management…
A promise of interesting discussions, thought-provoking debates, fun & entertainment
A stimulating and exciting experience
An exemplary organisation, offering the best in facilities, sailing waters, race preparation & execution
A two-day racing and networking event with on- and off-shore activities
A formal award ceremony attended by distinguished guests: business people, diplomats, politicians and academics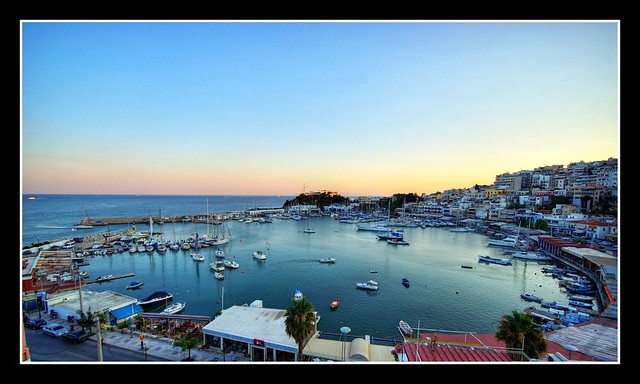 How to get there
A Division: To pick up the boats on Thursday, competitors should come to Microlimano, to the office of the secretariat of the Yacht Club of Greece , which is located at the South Western corner of the harbour. The hotel for A division competitors will be announced nearer the time of the regatta.
For more details of how to get here: https://www.rome2rio.com/s/Athens-Airport-ATH/Mikrolimano
B Division: The location of the boats to be picked up by B division crews will be announced nearer the time of the regatta, but will be within easy sailing distance of Microlimano.
Airports
The nearest major airport is Athens International Airport(ATH). This is a long taxi ride away, alternatively competitors can take buses and Metro system trains.
Accommodation
A Division: A Division crews will be hosted at a local hotel.
B Division: Accommodation for crew (8 or more) is available on board the boats. Sheets, blankets and towels are provided.
Other links & info
Prizes
The Global MBA Trophy is excited to announce that the winners of each class of the regatta will win a "Conceptual Sailing" holiday for one person with our sponsor, Jack and Jenny.
Sponsors
The Global MBA Trophy is pleased to announce the following regatta sponsors. We are proud to be associated with these fine companies.
Weather Info
Please click on the link below to view more detailed weather information:
Participating Schools
Schools that have competed for the Global MBA Trophy include:
Athens University of Economics and Business
Cambridge Judge Business School
Chicago Booth – Winner 6th edition, April 2011
Cornell University the Johnson School
Cranfield School of Management
INSEAD – Winner 15th edition, Apr 2019, 5th edition, Apr 2010 & 4th edition, Apr '09
London Business School – Winner 9th edition, Apr '13, 8th edition, Nov '12 & 2nd edition, Apr '07
Michigan Ross School of Business
MIP Politecnico di Milano – Winner 14th edition, Apr '18, 13th edition, Apr '17.
Rotterdam Erasmus School of Management
Said Business School University of Oxford
Skolkovo Moscow School of Management – Winner 10th edition, Apr 2014, 11th edition, Apr 2015, 12th edition Apr 2016
SDA Bocconi – Winner 7th edition, Apr 2012 & 1st edition, Apr '06
Tuck School of Business at Dartmouth – Winner 3rd edition, Apr '08
4600
€
Division B – up to 8 crew
Full Price. Deposit €2,400
3275
€
Division A – 6 crew
FullPrice. Deposit €1,800
2925
€
Division A – up to 5 crew
Full Price. Deposit €1,800
74
€
Dinner – Friday Night
59
€
Gala Dinner – Saturday night
The registration fee per boat includes:
Hire of boat
Race entry fee and all race organisation costs (setting, racing, protest  & redress committees etc.)
Overnight accommodation in local hotel (Div A) or on board the boats (Div B)
Use of the facilities of the marinas
Welcome drinks at launch ceremony
Evening of first day of races dinner & party
Formal award ceremony at the end of the second day of races, dinner and entertainment
Prize giving
Merchandise
Please note that a refundable security deposit will be requested at the time of boat pick up.
Fully refundable deposits in case of COVID19- related cancellation
Earlybird pricing ends 15 August 2020
After 15 August, Division A is €300  more, Division B is €400 more
Balancing payments due 10 September 2020
Division A: Practice Day: €250 by arrangement
Division B: Additional Crew: €350 where possible, by arrangement.
Division B: Professional First mate: €300, by arrangement
Documents
Download Event Documents here.